Build your kitchen or bathroom to make it a cozy, welcoming space that exactly reflects the style you want to create. Visit our 3,000 sqft showroom located in Fairfax.

City Kitchen & Bath Has rating of 4.9/5  
based on 149 reviews.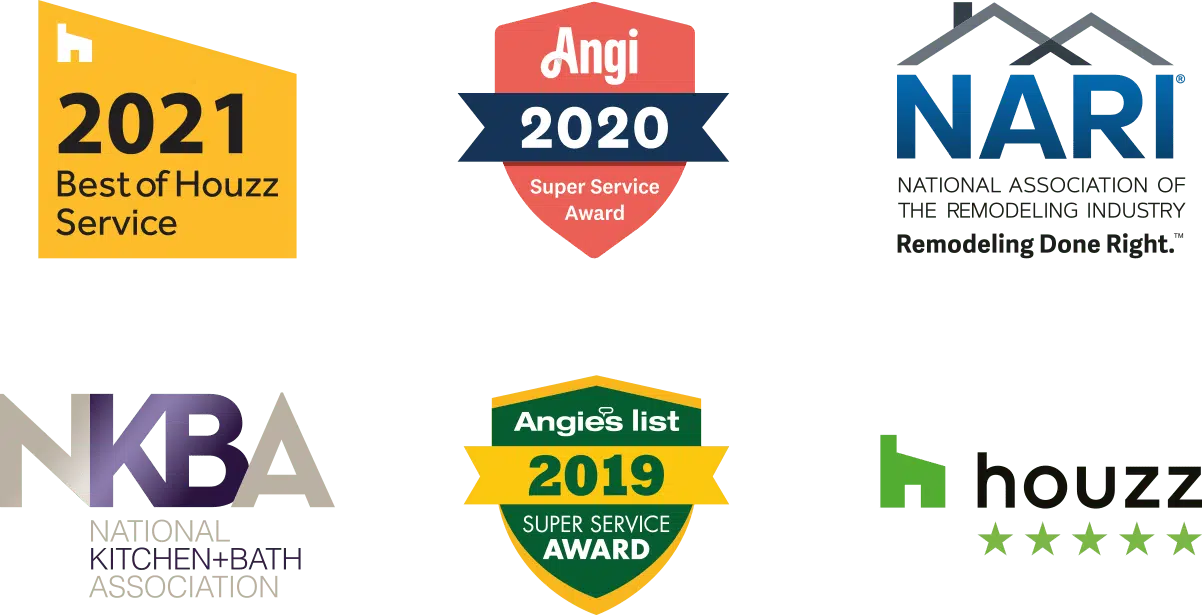 Turnkey One Stop Shop Design & Build
As soon as you walk into our showroom, you'll be able to start planning your renovation. With our tested, simplified process, and the support of our team of skilled artisans and dedicated project managers, you can have a kitchen that looks great and is built to last a lifetime. Let us put our expertise to use in creating your kitchen or bathroom makeover ideas and fulfilling your wildest kitchen design dreams.
Meet with one of our experienced kitchen designers to receive a free design and estimate. Our remodeling process begins when you step into our design center.
VISIT OUR SHOWROOM AT FAIRFAX
Visit our showroom to see and touch a vast array of samples, featuring the many styles, textures, and finishes that can be used in your home. Get inspired by our many bathroom and kitchen vignettes, featuring both classic and contemporary styles. Our interactive touch screen takes you through before and after photos from past City Kitchen and Bath projects.
All product selections are available to view in our showroom, including cabinets, faucets, tile, flooring, and countertops. We recognize that our clients' time is valuable and running around town is often not an option. We are happy to provide the convenience of an all-inclusive showroom.
No matter your budget, tastes, or layout, our award-winning team of designers and top-quality materials library will help you create a space that's truly your own.
CONSULT WITH OUR DESIGNER & SCHEDULE FREE IN HOME ESTIMATE
Consult with one of our designers to discuss your thoughts, desires, and objectives for your remodeling project. We have four expert interior designers on staff who are always up on the latest home remodeling trends, and can make suggestions on how to best achieve your remodeling goals. We'll be able to share examples of similar projects City Kitchen & Bath has designed and built, so you can get an idea of what to expect. We'll also help to pinpoint your must-haves, such as more counter space, more storage, or hardwood floors. Not sure if we can meet your needs? We work with all sizes of projects – small, medium, and large. A chat with a designer is the best way to determine if City Kitchen & Bath is the right fit for your home remodeling project.
We will collect all accurate measurements, ideas, likes, and dislikes from you to transfer them into a complete set of drawings for your review. 
REVIEW PROJECT SITE AND GET MEASURMENTS
A design specialist will review the project site to take measurements and photos, as well as look at any structural, plumbing, or electrical issues that may affect the project design and pricing. Taking "before" photos allows for a quick reference for you and your designer when planning your project. The site review will allow us to develop a scope of work for your project, including an investment outline.
Our licensed kitchen contractors and plumbers and electricians will do the installation in no time with a one-year labor warranty.
Once the design is complete, our team of expert carpenters stands ready to turn your ideas into reality by transforming your space into the room of your dreams. A lead carpenter is assigned to your project (and only your project), ensuring daily progress and a timely completion. And our carpenters implement professional dust control procedures and equipment to keep the rest of your house safe and clean.
Your project is our job and completely our responsibility. A good kitchen contractor is hard to find. That's why we don't use any subcontractors and we don't outsource our work.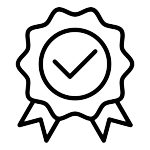 We provide one-year workmanship warranty on all our kitchen remodel, and basement remodeling projects. Should anything happen within one year, we'll be there to make things right.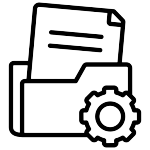 Licensed, Insured & Bonded
All our project managers, designers and general contractors are fully licensed, insured and bonded in the state of virginia.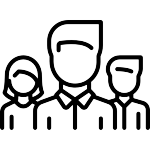 Dedicated Project Managers
We make each remodeling project hassle free. we assign a project manager when we sign the contract and the project manager stays on top of your project until the end of your project. 
We're Here To Design & Build Your Next Project
We provide premium materials, creative designs, excellent workmanship, and guaranteed work. If you're ready for the greatest service and the most precise quote on your bathroom makeover or kitchen remodel in Virginia, we're here to help.

Dioselina S.Z
October,2022
Excellent service, and good prices. Adam was our designer and project manager. He did excellent job. We are happy with the service and recommend them. ✌️ Eyyup G.
September,2022
Adam was very helpful. Top quality materials and great workmanship!

Victor lecomte
October,2022
I worked with Adam. he heard my concerns and addressed them. In addition to being responsive, he coordinated my repairs with 2 other firms. I can't say enough positive accolades about him.

Jordan riviere
October,2022
I was impressed by the skills and professionalism of the crews that came to our home. I also thought that the conceptualization/management of all the work, done over multiple phases, was first-rate. I am very satisfied.

Neritan Osmani
September,2022
First choice for both large and small projects. We have worked with Adam on several occasions including Tiling, remodel of our masterbath, and painting. His bid is competitive and his service level is above the rest.

eaars harners
September,2022
Adam and the team helped us with a wide range of projects: a kitchen overhaul, two bathrooms, a powder room, changing a laundry room into a wet bar, and converting a garage into a home gym. Thanks to them we love how everything looks now.

iang goiers
September,2022
We just completed my Kitchen Renovation and it is stunning! Thanks to Adam and Crew for delivering such a beautiful and quality product.

iang loil
September,2022
I had a water leak in my upstairs bathroom and decided to install a walk in shower and remodel the bathroom. Selecting them absolutely the best decision. Not only did they provide a beautiful new bathroom, they repaired the drywall and painted the damaged downstairs area and were available to take care of a separate HVAC issue.

viron root
September,2022
At City, you can let go of your worries; Adam and his crew show up on time, communicate and solve issues quickly, execute every detail of the project to completion and satisfaction, and always clean up and leave the space better than when they arrived and better than expected. Adam supervises every step of the way, showing up daily to ensure the project is a success.

troir marckes
September,2022
Adam is our first phone call for ANY project, and he consistently delivers. We cannot stress enough how much he has improved our lives. Would give 100 stars if we could
Full-Service, Beginning to End
We Take Care Of Plans And Permits
Family-Owned and Operated Local Business
Free Quotes and Competitive Costs
Senior, Military, and Combo Project Discounts
Transform your bathroom into the space of your dreams! Our free consultation will help you discover how much it would cost to achieve what's been in your head – without any surprises.
Fortunately, we can always work around your budget to give your bathroom a fresh face and better functionality. Also, you can utilize our free design quotes – just call our office, today.
On average, remodeling your bathroom takes around six weeks, yet if there are inevitable delays and holidays, then it can stretch to nine weeks. Fortunately, we can include the estimated time frame in the pre-planning phase to finish specific areas in your bathroom renovation.
Our contractors guarantee the timely completion of your bathroom makeover. You can call our office today for a free quote.
Renovating your bathroom will ensure an appraisal of your home's value, beauty, and functionality. A mid-range bathroom remodel will cost around $20,000 with an ROI of 67.2%. Meanwhile, a luxurious bathroom renovation will cost around $65,000 with an ROI of 60%.
Our bathroom designers and contractors will work closely with you to implement smart upgrades that will boost your bathing experience. You can call our office today to ask for a free design consultation.
The national average for your low-cost bathroom remodel is around $6,500, yet it ranges from $1,500 to $15,000. Fortunately, we can help you realize your dream bathroom makeover for a reasonable price.
We have licensed and insured contractors who will upgrade all of your bathroom fixtures, walls, floors, and ceilings. Call our office today to receive a free design quote.
By upgrading your bathroom fixtures, vanity tops, cabinets, floors, walls, ceilings, and more, we are improving the aesthetics and functionality of your shower, tub, and toilet. If you are listing your property in the market, then you have a greater chance of obtaining a buyer who will be willing to pay your price.
With our licensed and bonded contractors and designers, we can seamlessly complete your bathroom remodel on a budget. Give us a call today for a free design consultation.
Asking for recommendations from those you know and trust is your first step in hiring a trustworthy Fairfax bathroom renovation contractor. Your second option is to conduct a search on the internet and select the three most relevant businesses.
Select three firms to evaluate based on their previous work, reputation, and client reviews of their bathrooms. Last but not least, get a no-cost design estimate for your ideal bathroom renovation.
Thankfully, when you come to us here at City Kitchen & Bath, you can save down on wasted time and energy. We provide free designs and consultations for bathrooms and kitchens ranging in price from moderate to luxurious.
A walk-in shower is a terrific addition to any newly renovated bathroom since it is convenient, simple to clean, and stylish. Our experts will then attend to the specifics of your walk-in shower, such as its layout, trimmings, showerhead, storage, flooring, backsplash, and lighting.
Do you like visualizing your new bathroom's layout and style before committing to a bathroom renovation project? Then don't delay in contacting our company for a no-cost design estimate.
Bathroom renovations in Virginia homes can take numerous kinds. One such improvement might be the installation of a new shower or tub in place of an older, less functional one. In other cases, you might want to expand the area, update the fixtures, and spruce up the decor.
City Kitchen & Bath is committed to providing the highest quality service at the most affordable prices, regardless of the size of your Virginia bathroom remodeling job. Take a look at the ways in which we could facilitate your Virginia bathroom renovation project!
There are a lot of factors to consider before deciding on a bathroom remodel in Virginia. If your family is growing, you might want to put in a second sink in the bathroom, for instance.
Another element to contemplate is the bathroom flooring you intend to use after the renovation. Tile is common because it can withstand dampness, but vinyl, often called resilient flooring, is a great option. It's almost impermeable to liquids and wipes clean easily. In addition, many of today's most well-liked flooring options are designed to mimic the look of high-maintenance materials like stone, tile, and even wood.
Instead of installing a standalone shower, some opt to create a "wet room" instead. Water from the shower runs out of the room through a drain in the floor of this small room. The entire area, of course, must be watertight for such an undertaking. Our Virginia-based team of bathroom remodelers is here to lend a hand at every stage of the process.​
Master Bathroom Remodeling
Guest Bathroom Remodeling
Tub to Shower Conversions
Shower to Tub Conversions
Small & Compact Bathrooms
Check out the latest news, tips and developments in home improvement in and around our neighborhood.
Join
2,000+

Satisfied Customers!
We are an all-in-one remodeling platform that uses the latest design and installation tools. Join our happy customers.