City Kitchen & Bath rated 4.9/5  
based on 149 reviews.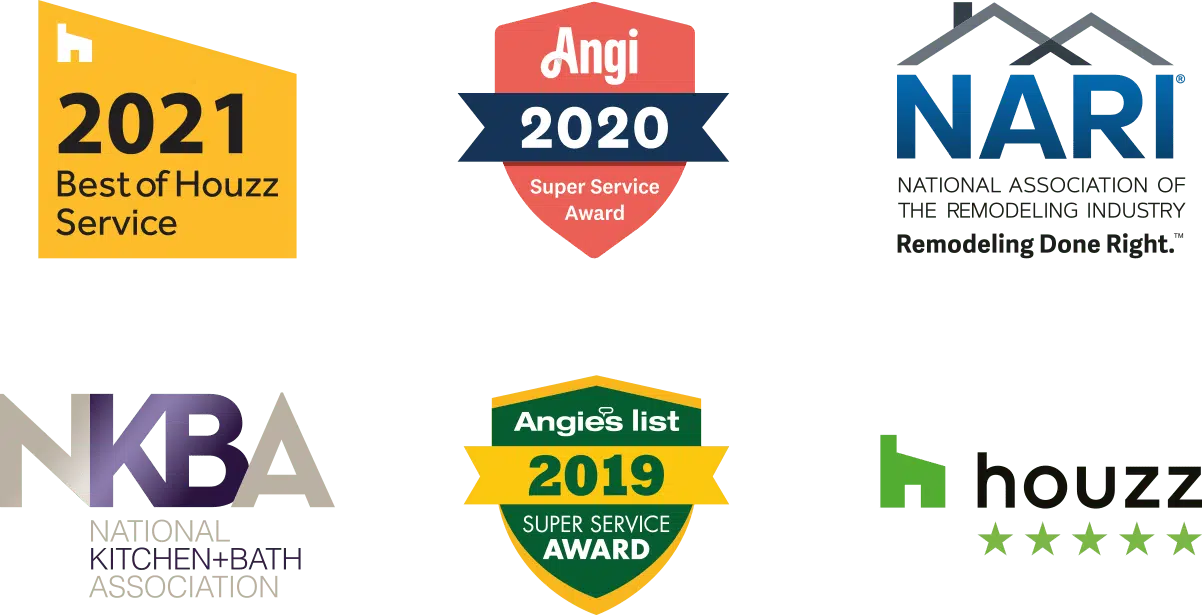 Transform your kitchen into a warm, comforting place that perfectly suits the sense of style you want to create.


City Kitchen & Bath rated 4.9/5  
based on 149 reviews.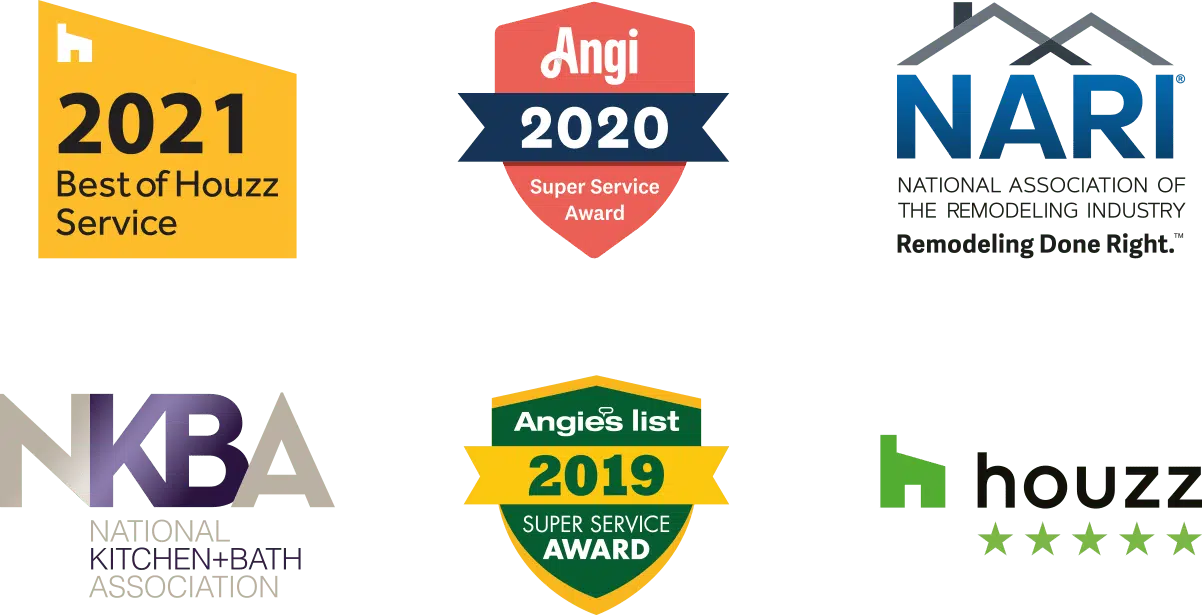 Elevate Your Kitchen Countertop
You'll be astounded by the variety and types of beautiful new quartz countertops that City Kitchen & Bath can expertly install in your kitchen, bathroom, or anywhere else in your house. We take the time to grasp your vision for your countertops as well as your aesthetic and practical objectives, so whether you want something that can resist the heat effectively or something that is simple to clean and maintain (or both), we can make it happen for you at City Kitchen & Bath!
Popular Kitchen Countertop Colors
We're Here To Design & Build Your Next Project
We provide premium materials, creative designs, excellent workmanship, and guaranteed work. If you're ready for the greatest service and the most precise quote on your bathroom countertop or kitchen Countertop in Virginia, we're here to help.

Dioselina S.Z
October,2022
Excellent service, and good prices. Adam was our designer and project manager. He did excellent job. We are happy with the service and recommend them. ✌️ Eyyup G.
September,2022
Adam was very helpful. Top quality materials and great workmanship!

Victor lecomte
October,2022
I worked with Adam. he heard my concerns and addressed them. In addition to being responsive, he coordinated my repairs with 2 other firms. I can't say enough positive accolades about him.

Jordan riviere
October,2022
I was impressed by the skills and professionalism of the crews that came to our home. I also thought that the conceptualization/management of all the work, done over multiple phases, was first-rate. I am very satisfied.

Neritan Osmani
September,2022
First choice for both large and small projects. We have worked with Adam on several occasions including Tiling, remodel of our masterbath, and painting. His bid is competitive and his service level is above the rest.

eaars harners
September,2022
Adam and the team helped us with a wide range of projects: a kitchen overhaul, two bathrooms, a powder room, changing a laundry room into a wet bar, and converting a garage into a home gym. Thanks to them we love how everything looks now.

iang goiers
September,2022
We just completed my Kitchen Renovation and it is stunning! Thanks to Adam and Crew for delivering such a beautiful and quality product.

iang loil
September,2022
I had a water leak in my upstairs bathroom and decided to install a walk in shower and remodel the bathroom. Selecting them absolutely the best decision. Not only did they provide a beautiful new bathroom, they repaired the drywall and painted the damaged downstairs area and were available to take care of a separate HVAC issue.

viron root
September,2022
At City, you can let go of your worries; Adam and his crew show up on time, communicate and solve issues quickly, execute every detail of the project to completion and satisfaction, and always clean up and leave the space better than when they arrived and better than expected. Adam supervises every step of the way, showing up daily to ensure the project is a success.

troir marckes
September,2022
Adam is our first phone call for ANY project, and he consistently delivers. We cannot stress enough how much he has improved our lives. Would give 100 stars if we could
Full-Service, Beginning to End
We Take Care Of Plans And Permits
Family-Owned and Operated Local Business
Free Quotes and Competitive Costs
Senior, Military, and Combo Project Discounts
Depending on the level of quality you choose, a kitchen redesign can cost anywhere from $12,000 to $50,000. Fortunately, we can always find a way to update the look and usefulness of your kitchen without breaking the bank. In addition, if you phone our office right now, we can provide you with no-cost estimates on designs.
Kitchen renovations usually take about six weeks, but can take up to nine due to unexpected delays and holidays. Fortunately, we can factor in an approximate timeline to complete individual tasks throughout your project as part of the planning process.
We promise that your kitchen makeover will be finished on schedule. Get a no-obligation estimate when you phone our office today.
If you want to increase the value, aesthetic appeal, and practicality of your home, renovating the kitchen is a must. The average cost to remodel a bathroom is $20,000, and the return on investment is 67.2%. Meanwhile, the return on investment for a high-end kitchen remodel is estimated at 60%, costing roughly $65,000.
Together with you, our kitchen designers and contractors will apply ingenious changes to improve your time spent in the kitchen. If you're interested in a no-cost consultation with our design team, please contact us immediately.
You should expect to spend anything from $12,000 to $50,000 on a modest kitchen remodel, with $18,500 being the national average. Fortunately, with our assistance, you can afford the kitchen remodel you've always wanted.
All of your kitchen's cabinet lighting, all the lighting fixtures, kitchen island, walls, floors, and ceilings will be updated by our experienced and insured craftsmen. we will apply 2 or 3 coat of paint after we are done. For a no-obligation design quote, please contact our office immediately.
We are enhancing the visual appeal and practicality of your kitchen by replacing worn or outdated fixtures and fittings such as cabinets, countertops, flooring, range hoods. we can add stainless steel backsplash, subway tile or full-height backsplash, updated lighting fixtures, and update walls, and ceilings. You are more likely to find a buyer willing to pay your asking price if you put your property on the market. We consider all aspects of the house before we to any design such as natural light, style of the house; farmhouse style, European style, contemporary style, modern style, etc. 
We can rebuild your kitchen efficiently and affordably thanks to our team of professional contractors and designers. Contact us now to schedule your no-cost initial design consultation.
If you need a reliable kitchen contractor, the best place to start is with recommendations from someone you trust. Your second option is to conduct a search on the internet and select the three most relevant businesses.
After narrowing your options down to three kitchen renovation firms, it's time to do some research on each one. Last but not least, get a no-cost design estimate for your ideal bathroom renovation.
We at City Kitchen & Bath are happy to help you save time and energy. Complete kitchen and bathroom renovations are available from us, and we provide a free design and consultation.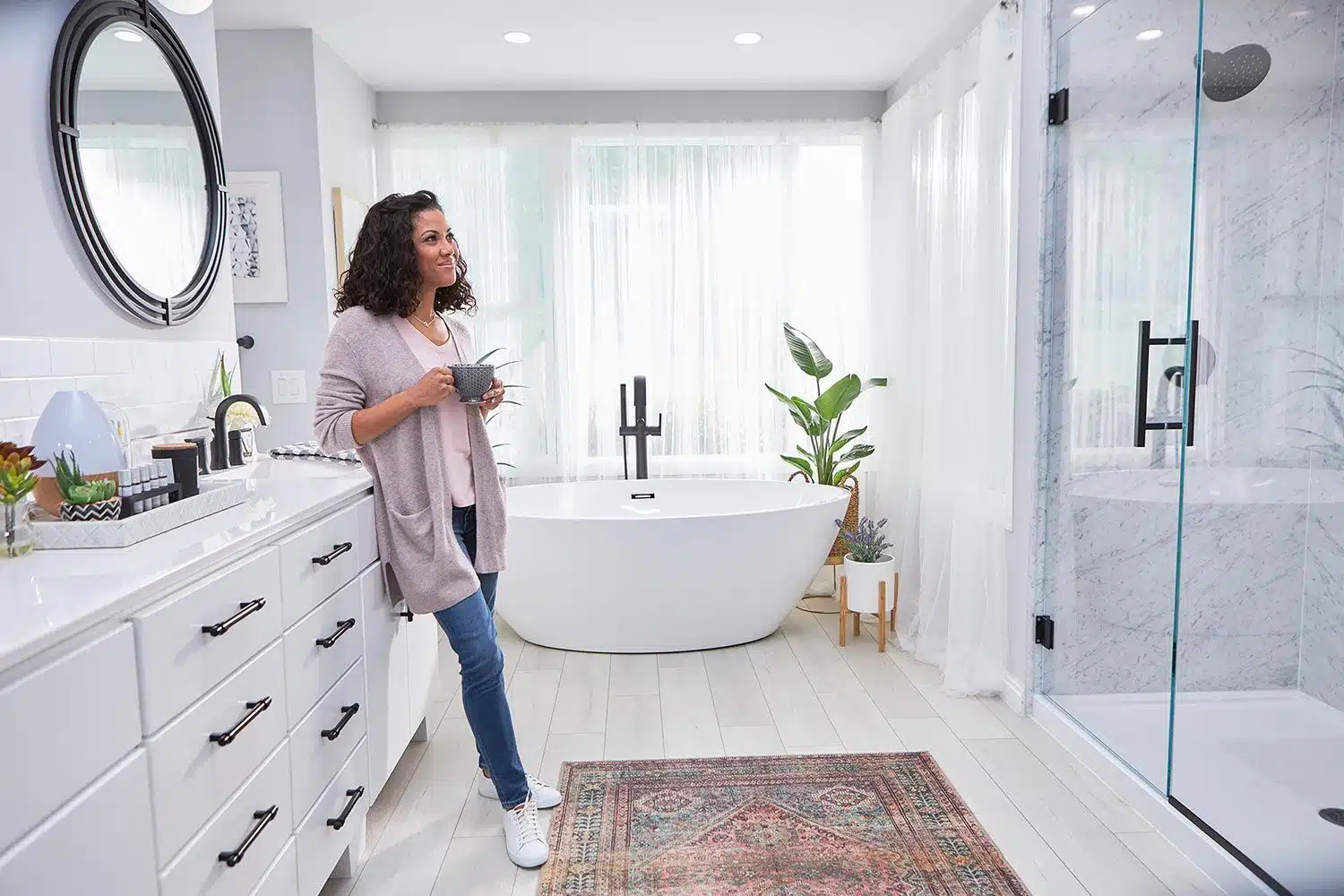 At City Kitchen & Bath, you'll be able to collaborate with our team of trained architects, licensed general contractors and designers to describe and realize your idea. Our kitchen & bathroom designers have spent their careers creating interior spaces, and now their skills will be committed to customizing your place to you.
Using year-over-year improved design approaches, and top-of-the-line tools, we will ensure that your new project will be stylish, affordable, and trendy for the next decade.
Their main objective is to offer a smooth, stress-free renovation experience that blends design, materials, and construction into one package.
The goal of City Kitchen & Bath is to safeguard and enhance your house. We are covered by general liability insurance for $2,000,000. Because all of our staff are protected by workers compensation insurance, you won't be held responsible if one of them is hurt while working on your project. Standard warranties cover labor for a year and any potential damages that may arise during construction.
Check out the latest news, tips and developments in home improvement in and around our neighborhood.
Begin Your

Kitchen

 Countertop Project Now!
Join
2,000+

Satisfied Customers!
We are an all-in-one remodeling platform that uses the latest design and installation tools. Join our happy customers.